Bulletin Board
Last updated : January 10, 2021 MT
This is the official bulletin board of the Mohave Sportsman Club. This is where you'll find the latest news regarding the club, upcoming events, important announcements, new raffles and winners of raffles plus other current news. Items on the board will not stay published permanently, they will change periodically so the board can stay current. Items will move down the board as new items are added near the top.
______________________________________________________________________________
Starting 1-11-21, while in the range office you must wear a mask (properly).
Per AZ GAME & FISH.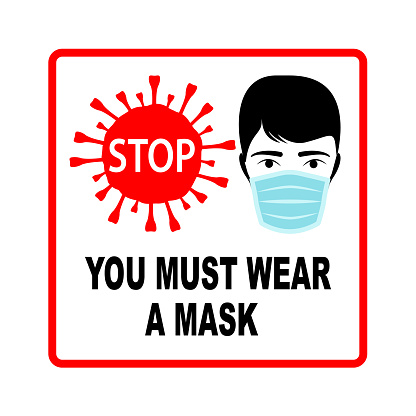 RAFFLE WINNER
WINNER of the S&W MP9 EZ is Bernice Yurish.
PLEASE LET THE RANGE OFFICE KNOW IF YOUR MAILING ADDRESS HAS CHANGED.
We send out post cards when your membership is close to expiring. For renewal, mail it in with a check or please BRING IT WITH YOU on your next visit to the range.
( Makes renewing almost painless ) 🙂
______________________________________
TOMBSTONE PISTOL SHOOT
The First Sunday of the month on Bay 3
Setup & signup starts at 8:00am. Signup closes at 9:00am and safety briefing begins which you must attend to precipitate in the event.
This is a pistol shooting event using tombstone paper targets and steel targets. This is not a "run & gun" event, you shoot from a single position. Three stages of fire; you shoot 3-4 times for each stage for time and score. The stages are easy to understand and will be the same each month. You can see how you improve each month. The event is more about shooting skill than equipment. You can also practice shooting at MSC for this event.
What you need to participate in the event: Ear and eye protection, a centerfire semi auto-pistol in 9mm-45 caliber with iron sights fiber front okay (with no optics sights or ported/comp barrels), Pistol bag/case, the case/box it came in or outside the waist band hip holster, 4 minimum, 5 best, 10 round magazines (if you don't have 5 mags we can work around it till you have them) you will only be loading 10 rounds per mag at a time, so hi cap mags are fine, but not necessary, a minimum of 100 rounds (best to bring 50 extra rounds) of target ammunition, no hollow points. A willingness to help is a must for one person cannot do everything i.e.: setting 13 targets, resetting targets, taping targets, scoring and being an RO.
Fees: $5.00 members, $20.00 non-members
Match Information and upcoming event information is available via e-mail if you sign up for it with the match director.
Match Scores via Practisore.com – click on scores, then go to search scores box, then enter MSC then look for Tombstone.
Check MSC Web page: Events, Handgun Events, Tombstone Pistol.
Check Schedule on the WEB Calendar, the range office (928) 753-8038
For more contact information contact: Dean 760 954 3209
________________________________________
We are currently on "Winter Hours" 8am – 5pm. (361 days a year)
We are closed New Years Day, Easter, Thanksgiving and Christmas.
---
Newsletter
December 2020
From the President
At the Membership and Board meeting of Dec. 10th; results of the election were announced.
President – Keith Bishop
Vice President – Stacy Hadley
Gov. Liaison – Terry Kirkum
Dir. at Large – Dean Houseberg
Dir. at Large – Jim Merritt
All other positions are vacant.
All Bylaw changes were approved.
Pizza and soda were provided to the Range Officers, Match Directors and those who regularly volunteer to help with the matches or at the range.
Items approved by the Board at the meeting were:
Sale of the old tractor to a club member.
Acceptance of the donation of targets to MSC by members
Purchase of a 40 ft. Conx for use by the Personal Defense group
Purchase of targets for the cowboy range and other areas of the club
Purchase of gift certificates for the Range Officers as a Christmas Gift
Purchase of benches, batteries and solar rechargers for the Trap/skeet range
Approval for a beginning personal Defense Group
Approval of $500 to Bill McQuin for his loss occurring in his attempt to help in the purchase of the old tractor
I wish to thank all those I have worked with during the brief time I have been President and I wish the new Board members the best of luck during their term in office.
Thanks you all.
Doc
______________________________________________________________________________
______________________________________________________________________________
---
---
---
---
---
Just announced
the Mohave Sportsman Club
has been voted "BEST OF
Fitness and Recreational Sports Centers"
by the Kingman Award Program.
---
---
RAFFLE ANNOUNCEMENT
from
Arizona Sportsman for Wildlife Conservation
Congratulations to winner Jesus Rivera of Las Vegas, NV!
---
New PD&C class
The Mohave Sportsman Club is happy to announce the return
of a defense orientated shooting event called
PERSONAL DEFENSE & CARRY
This class stands to be a very exciting and
educational experience, complementing the other
action shooting events, the 2-Gun, 3-Gun and Action Pistol Plus.
Click HERE to see the details.
---
---
---
NEW STEEL TARGETS INSTALLED AT THE 1,000yd RANGE

Gentleman,
Today was a BIG day at the 1000 yard range. We had 3 volunteers today to assist me with the tasks. Justin Copeland Chuck Smith and Mike Adam.
I delivered 29 pieces of 1″ thick Hardox steel targets. We had to do an little modification to the original m&m target hangers but that was accomplished easily by the certified welder Mike Adam's.
We hung 5 large steel targets at the back berm and will be welding 5/8 cold roll onto the supports next month and will hang the other 5 smaller steel targets in March.
I am submitting photos of the work done today. A total of 12 volunteer hours was registered in the books.
Any questions please contact me.
Keith Bishop / Director at large

See 3 photos below
---
---
---
---
---
---
---
WE NEED VOLUNTEERS – WE NEED YOU!
The club could not operate without our volunteers and we truly appreciate the time our volunteers contribute. Here are just a few of the type of volunteering we need,
> Working our table at the gun shows
> Helping with managing our membership list (Our membership is now 2,000+)
> We need Range "Observers" (see notes below)
> Minor general repair/maintenance work around the club
If you are interested in volunteering a few hours of you time please contact us. If you can help us in being a volunteer please contact any one of us,
George @ 928-753-8038
Doc @ 928-753-7136
Or any of the range safety officers at the club office # 928-753-8038

As a volunteer you will also be generating critical revenue for MSC which helps keep our membership fees some of the lowest in the state.
Range "OBSERVERs".
You'll have fun, meet a few people who love the sport as much as you do and at the same time be performing a vital role in creating a safe environment for members and guests.
If you are interested in volunteering as an safety Observer just call or stop in the range office, your name, phone number and your available times of volunteering will be collected and George
(the Supervising RO) will contact you soon.
Range office (928) 753-8038

---
---
Special Notice:
The Mohave Sportsman Club is a member of the Arizona Sportsman for Wildlife Conservation. AZSWC is an umbrella organization with members from many clubs and groups around the state. Their mission is to "educate and inform sportsmen, wildlife conservation organizations throughout the state and the public at large on important issues related to wildlife and wildlife habitat, and to provide, via grants or other sources, funding to conserve Arizona's wildlife populations through habitat enhancement initiatives." AZSWC has provided the Club with grant money for Fishing for Smiles the last two years.
Please visit their web site for further information at:
www.arizonasportsmenforwildlifeconservation.org
---
Military Rifle Shoot
A group of shooters has decided to begin this shoot. It will be held on the first Sunday of each month. Participants can use any military rifle except for AR 15 and those with scopes. Course of fire includes 5 sighters, 10 rounds standing, and 20 rounds prone. Targets are set at 100 yards.
Contact the Range Office for more information.
---
1000 Yard Shoot
For more information please
contact Jim Merrit (928) 692-1318
or the MSC Range Office
---
MSCTP Top Guns Youth Scholastic Action Shooting Program (SASP)
Meets MONTHLY every 1st and 3rd Saturday @ 9am
Shotgun & Pistol
For more information contact:
Jody Schanamon @ 928-279-5274 or jobear4@msn.com
---
SPORTING CLAYS
The Mohave Sportsman Club has a 10 station sporting clay course. Sporting clays can be accessed anytime the range is open with the use of a shooting card.
See Clay Target Center Range Officer on Wednesdays and Sunday Morning for more information or to purchase your card.
Dave can be reached via his email : handi49@gmail.com
---
Click HERE to go back to the top of the BULLETIN BOARD
---